Assisted living empowers residents to live the life they love with the support they need. Enjoy a personal space with 24-hour, hands-on assistance to make the tasks of daily life a bit easier. Together, we can maximize independent living without compromising health or safety.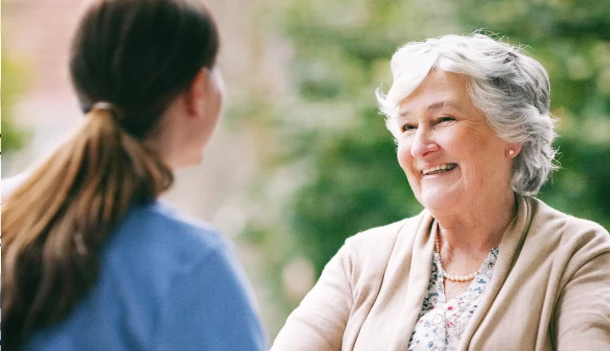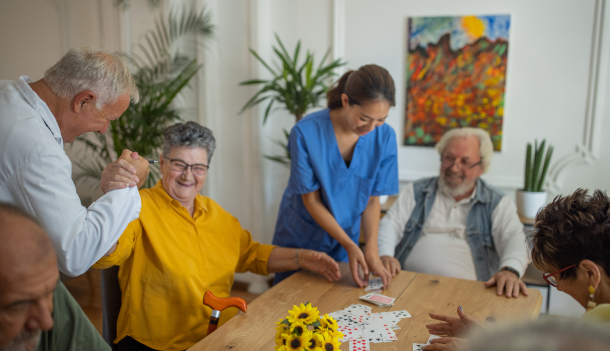 Your Life. Your Style. Your Home.
Gulf Pointe Village assisted living facility offers personalized assistance and supportive services in a professionally managed, carefully designed community setting. It's the perfect alternative for seniors who can no longer live on their own at home, yet do not need 24-hour complex medical supervision.
Our approach provides the ideal solution for seniors who need some help with daily activities such as bathing, dressing, and medication reminders. We focus on wellness and keeping residents as independent as possible by providing a tailored plan of assistance. Our residents enjoy beautifully appointed living spaces, delicious meals, engaging social activities, transportation, and personalized assistance and care.
Guest Amenities & Services
At Gulf Pointe Village, we understand that it is important to get the most value for your money, so we've designed the best package of amenities that you'll find anywhere! 
Residents can choose from two floor plans, studio or one-bedroom. Our leases are month to month so you can try us out without entering a long term commitment. Our affordable rental fees include daily meals, housekeeping, laundry services, transportation, and convenient parking.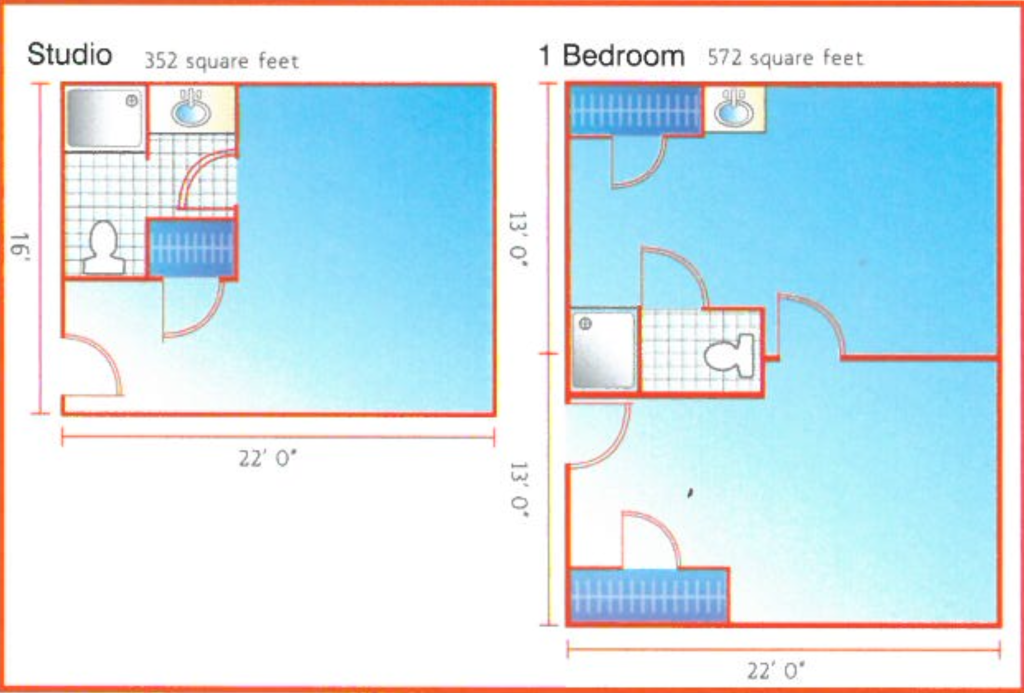 Frequently Asked Questions
While both assisted living and skilled nursing exist to help individuals pursue exceptional lives, one clear differentiator is the type and level of care needed. Assisted living communities provide a home-like environment and encourage residents to live as independently as possible, while having staff available to aid with activities of daily living. You are also able to opt for varying levels of care depending on individual needs.
In a skilled nursing facility, medically intensive care and rehabilitation is provided for those with complex or chronic medical needs or recovering from injury, illness, or surgery. Skilled nursing is considered a medical setting, while assisted living is considered a residential setting. Once the level of care is established, the goal becomes finding the right place you or the person you love will be comfortable, happy and fully supported.
The main eligibility criteria to move into an assisted living facility is because of a persons' need for additional assistance The criteria for placement includes, but is not limited to the following: Individual is able to ambulate independently or utilize assistive devices with minimal assistance.  Must be able to evacuate in case of an emergency.  Able to eat without assistance. You must also have a doctor provide a recent medical history and physical and agree to placement. Must be able to evacuate with little help in case of a fire.
We encourage people to live active and engaged lives, striving for a well-balanced, energized environment. We offer a variety of resident engagement activities, from favorite social games, to cultural outings, geared to individual preference. We will provide additional support, if needed, with activities of daily living such as wellness and medical assistance, and personal hygiene, morning and bedside routine.